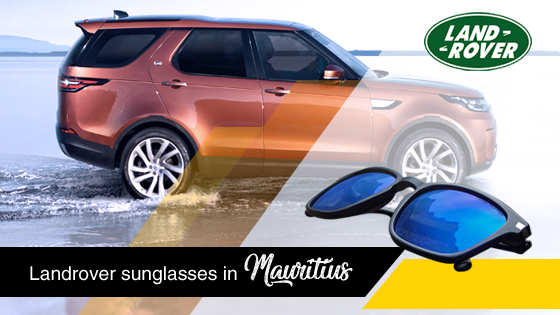 Wear Your Fashion Drive! The New Land Rover Sunglasses are in Mauritius
Land Rover has kept no stone unturned to offer a complete solution for your 'out-of-the-house' trip. To give your vision a touch of splendor, Land Rover is driving up its vogue by introducing the brand new Land Rover sunglasses, and now the fresh edition is out and you can have an eye on those in Mauritius.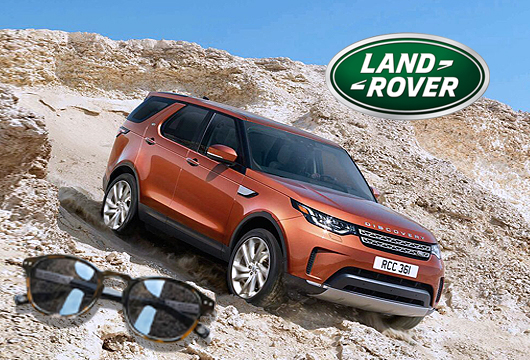 The new Land Rover Sunglasses reflects the perfect blend of robustness and grandeur. The unique design accentuates one's confidence, glitz and glamour whilst the superior lens technology protects our sensitive eyes from UVA, UVB and UVC; fully ensuring maximum comfort and an elegant outlook.
Mauritius being dominated by a thorough mild climate however surprises us with warm humid summer. The tantalizing eye-catching beaches and nature's blessings will be a no-fun if your eyes don't have a tough protection! Also, who doesn't want to look cosmopolitan, groovy or simply cool in the mesmerizing beaches? A pair of luxury on your eyes from the most popular brand Land Rover can do the magic.
Land Rover sunglasses are equipped with superior technology that comes with the oleophobic and hydrophobic coatings for maximum safety to your eyes and long-lasting performances. The hydrophobic coating is further designed to be saltwater-safe for that extra care. Furthermore, the new eyewear is made 100% UVA, UVB and UVC proof with 99.99% polarized efficiency which is also suitable for all types of polarized prescription lenses. The exclusive designer finish gives supreme comfort that makes your eyewear feel more enjoyable. Moreover, the polarized lenses fetch brilliant light transmission that retains and improve visibility in medium to bright light conditions.
Land Rover sunglasses and eyewear are available in various remarkable styles and shades that can certainly do your daily make-over. Along with its eye safety solutions, the brand has incorporated variants of looks and played with certain shades and colours that will fit with your manifold personalities.
Some of the styles come with its masculine design, while some are sleek and stylish. There are shades that gives you that classy masculine look, some will accentuate your sporty side! Not to mention, the polarized lenses provide optimized visual clarity and the highly researched designs fetch paramount comfort to your eyes.
One can avail the new range of Land Rover sunglasses in the exclusive stores of Mauritius. Speaking of exclusive eyewear shops in Mauritius, the i2i Optical stands as one of the pioneers in introducing many international eyewear brands. And now the brand new Land Rover sunglasses are available in i2i Optical in Mauritius. Now stylize your personae with the new Land Rover sunglasses, available on i2i Optical.