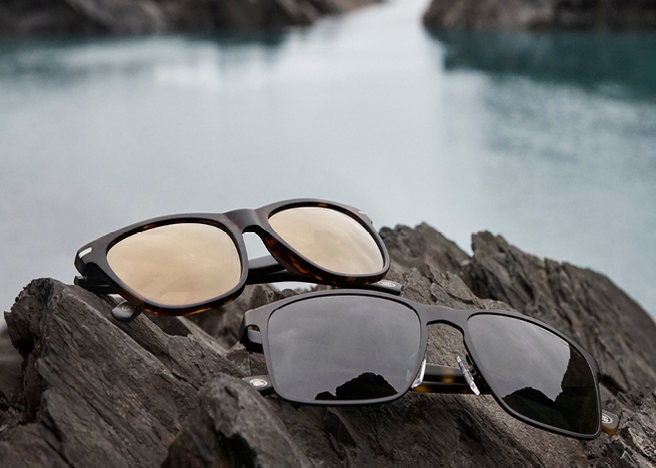 New Land Rover Sunglasses now available at i2i Optical Mauritius
Land Rover speaks for power and manliness and this brand adds every bit of it in each of its products; not to mention, its brand new sunglass collection. Sunglass acts as a very important fashion accessory for men and Land Rover has justify no stone unturned to offer the best a man can have. The new Land Rover sunglasses are available exclusively on selected stores; however, if you are in Mauritius, you don't have to search here and there, as you can get it in the most popular optician in Mauritius store: the i2i optical Mauritius.
The new sunglass collection mainly holds a rugged and masculine appearance to it, yet it's a perfect fit-in for the on-trend look. What makes it more worthwhile is the functionality it bears along with the look and feels! The Land Rover sunglasses are crafted with superior technology that ensures the longevity of the glasses and the frames. The matte to polish finished protects the frames against wear and tear or any sort of damages that can occur to it. Furthermore, it is equipped with saltwater-safe hydrophobic and oleophobic coating to protect your eyes from damages, ensuring a super long-lasting performance. In addition to that, the sunglasses are made with100% UVA, UVB and UVC proof with 99.99% polarized efficiency which is also suitable for all types of polarized prescription lenses.
Speaking of lenses, the polarized lenses are designed to cater brilliant and effective light transmission that retains and improve visibility in medium to bright light conditions. Some of the Land Rover Sunglasses also uses OBEX Lens technology which utilizes the advancements in saltwater hydrophobic and oleophobic coatings. It is applied both on the front and the back of the lens for optimum performance. Moreover, most of the lenses used in the latest collection of Land Rover sunglasses are thinner and lighter than conventional lenses. It's definitely of superior quality and ultra-light polymer core and comes with scratch and abrasion resistance for better durability on both the front and back of the lenses.
The high performance is further enhanced by its 100% UVA, UVB and UVC protection and 99.99% polarized efficiency that reduces harmful lights and glare enhancing visual experiences.
The unique design and shapes accompanied by some selected colors make it look manlier and that's definitely going to highlight the masculinity in you. The colors, designs, cuts and frames are cleverly mixed and matched together so that every shade you choose to wear ensures to cater you a manly finish to your fashion. For example, the geometric aesthetics with matt finish and metallic details are fitted with bronze mirrored lenses. This surely gives an active outdoor look to your style. Matt finished sleek acetate frame with cobalt blue mirrored lenses gives outdoor sporty look along with a fun fashionable cool vibe to it. Green or grey solid color lens with rubberized finished frame serves a softened yet modern masculine look. And there's more to the collection that is sure to grab the attention.
Mauritius is the perfect place to put on the smart active look as you drive by the beaches and nature's best offerings. It can be paired up with business or office wear. The active zeal smartly flaunts out keeping a perfect balance between elegance and fun look. Grab as many pairs as you want from i2i Optical Mauritius, which stands as one of the pioneers in introducing many international eyewear brands, and Land Rover is on their top priority list. So power up your masculine style with new Land rover sunglasses available at i2i Optical Mauritius.