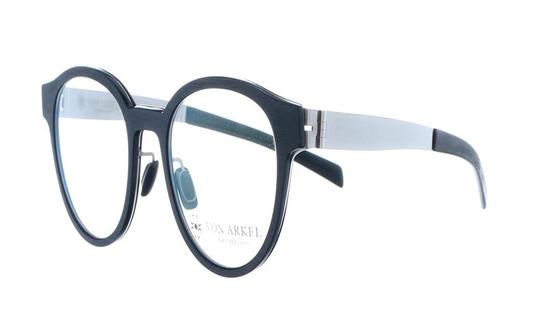 Now Von Arkel Eyewear in Mauritius is Available at i2i Optical
With years of ruling a paramount position in the watchmaking industry, the timeless perfection of Swiss watchmaking has taken a new direction in delivering the true innovation at eyewear. The Von Arkel eyewear has brought in the dedication, craftsmanship and perfection in shaping up the perfectly engineered eyewear for every person. Comfort and style both reflect with the crafted designs of Von Arkel eyewear. Every design is unique in its own and undoubtedly a rare piece of innovation. Mauritius is a place full of fun and recreation and to there is plenty of sunglass shop in Mauritius. But if you are looking for Von Arkel eyewear in Mauritius then you can easily avail it in i2i Optical is one of the famous optician in Mauritius.
Von Arkel is aesthetically elegant in design and is virtuous technology-wise. The latest designs of the eyewear bridge the gap between the contemporary fashion and the timeless power of technology. The prime keystone of the Von Arkel eyewear is its signature hinges. The exclusive engineering results in the creation of sophisticated and stylish hinges that grabs eyeballs. There are three exclusive patented hinges: Caliber 6, Caliber 8 and Caliber 9.
The frictionless movement of flexibility is what defines the Caliber 6. The flexibility of the hinges gives the eyewear extended longevity. The Caliber 6 is small yet has its functionality that gives a comfort wear to the wearer.
Caliber 8 is a simplified engineering with the tool-free installation. It is more like a plug and plays design with the reduction in friction. It is an easily mountable technology embossed by 3D technology mechanisms.
Caliber 9 is not only a technology but an expression of your inner self. Embellished with Gemstones, mainly The Entourage Gemstone Collection brings out the aesthetic personality of your inner self. Topped with "no screws, no rivets, no soldering" mechanisms makes the wear very comfortable and easy to handle. Moreover, the designs studded with the gemstones can be customized according to one's desires.
The breakthrough eyewear designs marked by Von Arkel's signature hinges are absolutely timeless and durable, and the hinges truly enhance the frames' aesthetic value. The imprint of Swiss watchmaking tradition is also carried over to the Von Arkel eyewear.
Another remarkable feature of the Von Arkel eyewear is the PVD Coating, i.e. the Physical Vapor Deposition. This technique brought from the watchmaking process ensures accurate rendering of deep colours and unparalleled reliability.
With so many innovative qualities in the eyewear, one would definitely wish to grab a pair of Von Arkel's innovative eyewear for their eyes. The latest pieces of technology are found in selective sunglass shop in Mauritius and the Von Arkel eyewear in Mauritius is available at i2i optical, Mauritius. So, if you are in Mauritius, do visit i2i Optical and have the opportunity to purchase the fresh collection of Von Arkel eyewear.