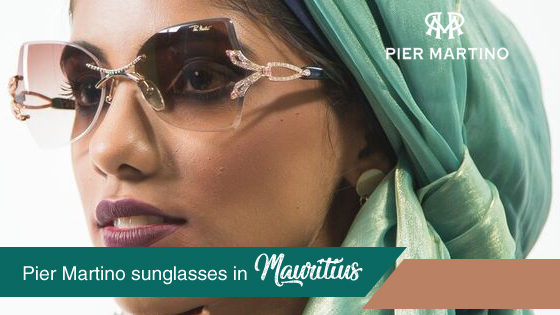 Let Your Eyes Speak the Luxury….With Pier Martino Sunglasses, exclusively available in Mauritius!
Our eyes are the window to our souls and it speaks what it sees and express how it feels. Your eyes not only define the visage, but it also defines you! Not to mention, your eyes deserve that gold star. Honour your eyes with the magnificent grandeur and that of Pier Martino Sunglass collection and luxury optical frames that give the best to your deserving eyes. The renowned eyewear brand is prevalent in all the best cities of the world, not to mention, the Pier Martino Sunglasses are now available at i2i Optical in Mauritius.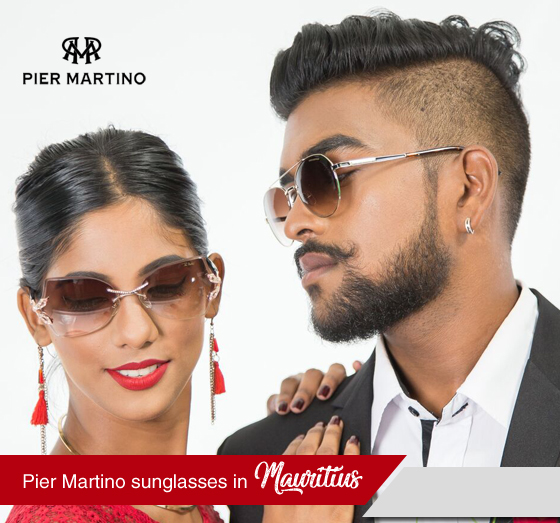 Mauritius, the kingdom of nature's best and the chic urbanity nourishes the luxury and comfort and on that happy note Pier Martino, the most popular Italian luxury eyewear brand is available in Mauritius. i2i Optical in Mauritius pioneers in introducing most popular and leading eyewear brands and no doubt, the Pier Martino sunglasses and optical frames are available in i2i Optical Mauritius.
Pier Martino Luxury Eyewear offers the best of sunglasses and frames that are perfectly blended with style, comfort and magnificence. Pier Martino sunglasses and frames are designed and manufactured in Italy and certainly outshine the other optical sunglasses in terms of quality and outlook.
Every piece of sunglasses is made with great attention to the details, design and definition which accentuates the look of every model making it more unique and more precious. The sunglass design and framework are made with the finest quality materials: from the best Italian leather to the supreme quality wood and from acetate to top-of-the-range metal, it has got the most precious and unique selections. Ornamented with pure and tantalizing Swarovski crystals, Pier Martino Sunglasses and optical frames give more definition and finesse to your eyes. While your eyes are rested in comfort, the designed perfection of the Pier Martino collection brings out your inner persona.
The ranges of richness and splendor are endless. Rimless sunglasses, Combinated sunglasses, Acetate sunglasses, Metal sunglasses are only a few to name. The sunglasses are designed with Jet Swarovski crystal stones or coated with Rose Swarovski, Topaz Swarovski, Aquamarine Swarovski, Crystal Swarovski stones. The colours of the lenses are designed for every look. From full grey to gradient pink and some perfectly blended with gradient brown and yellow; besides, silver mirror lens as well, Pier Martino is designed with paramount perfection solely for giving every fashionista highlight their inner confidence, elegance and dignity.
The glasses are supported and more defined with a large collection of high-quality frames. Metal optical frame, rimless optical frame, acetate optical frame and much more variety are available just according to your desires. The frames mostly come with demonstration non prescription lenses.
Pier Martino Luxury Eyewear fashions and embraces the luxury, splendour and the panache. It bestows people the best of one can deserve to accentuate their eyes and style they got. The bouquet of Pier Martino sunglass and optical frame collection is truly a pleasant gift for the eyes, the best of what your vision can deserve.
So if you are in Mauritius, then you are lucky enough to avail the Pier Martino sunglasses and optical frame, exclusively available in i2i Optical, Mauritius. Be it a gift, or a present to your own eyes, get your hands on the luxury Pier Martino Sunglasses and optical frames available in i2i Optical Mauritius. So surprise your eyes with a pair of luxury!