Tag Archives:
optical store in Mauritius
We have been recently introduced to this awesome 3D Printed Glasses from Monoqool. These innovations have no doubt helped us in changing user experience. It was just five years back, 3D printing technology became the main reason for a toy designing company to get back to the business. Now this technology of creating prototypes and generating production is the main force behind this company's growth. With the help of celebrity artists like Jason Freeny, who is famous for XXRAY
Read More...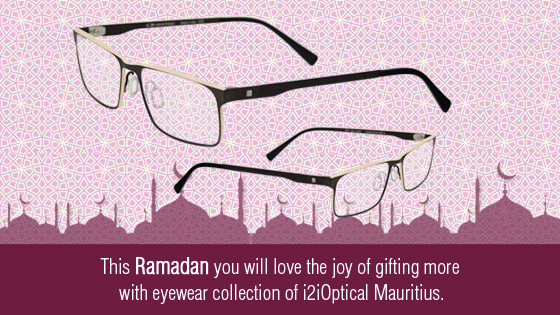 Experience the joy of Gifting with Eyewear Collection of i2i Optical Mauritius The highly spiritual month of Ramadan is observed in Mauritius, the island nation of multi ethnicity, diverse religion, culture and tradition. Ramadan is the month of fasting, month of reciprocity, month of patience, forgiveness, spiritual development and training. Mauritius being a place of diverse culture however welcomes visitors and tourists on the month of Ramadan. A family reunion or a family tour is preferred by many during this
Read More...