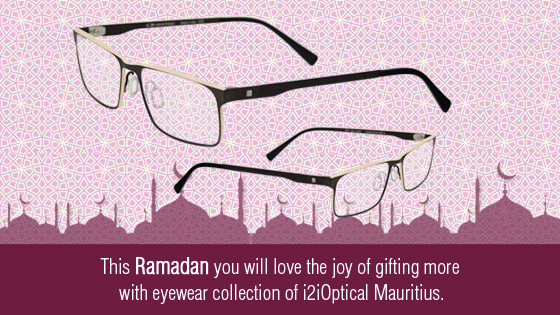 This Ramadan, You will Love the Joy of Gifting More with Eyewear Collection of i2i Optical Mauritius
Experience the joy of Gifting with Eyewear Collection of i2i Optical Mauritius
The highly spiritual month of Ramadan is observed in Mauritius, the island nation of multi ethnicity, diverse religion, culture and tradition. Ramadan is the month of fasting, month of reciprocity, month of patience, forgiveness, spiritual development and training. Mauritius being a place of diverse culture however welcomes visitors and tourists on the month of Ramadan. A family reunion or a family tour is preferred by many during this month. People love to offer gift as a symbol of respect to their loved ones. The joy of feasting after the fast, the joy of family get-together and the joy of gifting lasts for a month. And if you want to participate in gifting your loved ones, then there are lots of options to choose from the eyewear collection of i2i Optical Mauritius.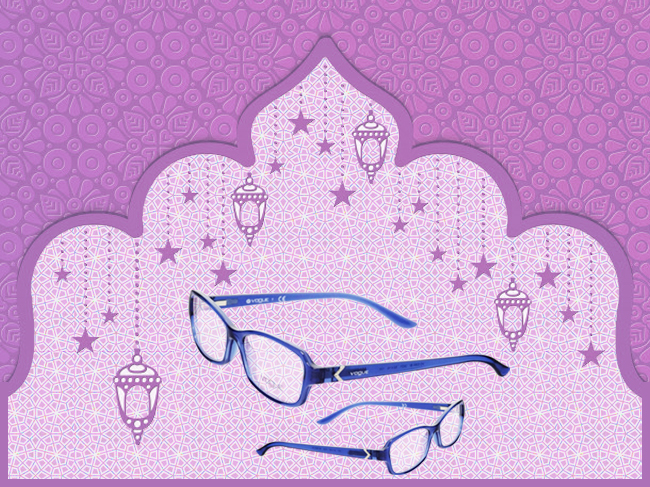 Eyewear can be your perfect gift, not only it gives an elegant look this month, but it's also a piece of protection that gives special care to your eyes. And speaking of special care, the i2i Optical Mauritius has a wide range of latest sunglass collection, frames of high end designs made of superior quality materials and prescribed and non-prescribed lenses that are tailored to fit everyone's eyes according to their needs and desires.
The i2i Optical Mauritius has a pool of luxury eyewear with extra care and attention given to the comfort of the customer. Not only it accentuates your beauty, your personality but it also ensures your comfort stays long wearing the eyewear. Exclusive ranges of sunglasses, optical frames and lenses of popular and luxurious brands are waiting for you to grab them this month of Ramadan and gift it to your loved ones and yourself as well. Sunglasses range from brands like Land Rover, Pier Martino, Cadillac, Seiko and much more offers you a wide option to grab your piece of choices. Optical frames made of high quality material like acetate, wooden frames; high quality metal frames with full hue to ombre shaded lenses are perfect for the month of Ramadan to gift and to wear while you are out in the sun. The extra embellishments like Swarovski crystal studded frames can highlight your look this season. The joy of gifting is always enjoyable with exclusive eyewear collection of i2i Optical Mauritius!